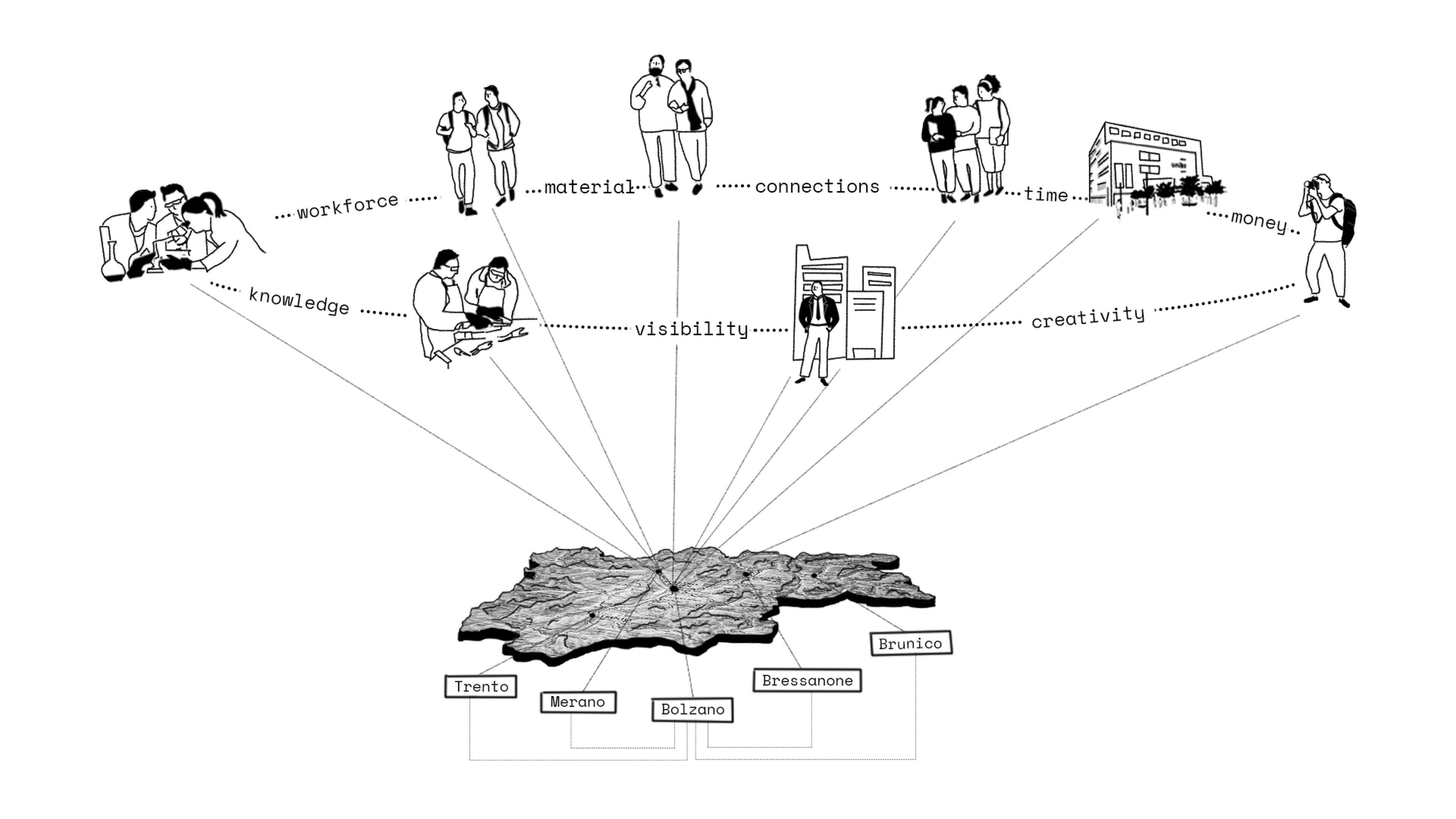 A participatory vision development project in cooperation with the former air-raid-shelter, Bunker H in Bolzano.  // Team: Georg, Viola and Celeste​​​​​​​
Bolzano is known as a very touristic and traditional city in the middle of nature. Nevertheless the creative and cultural community is lacking for space. Space that is available in Bunker H and that unfortunately has only partially been used so far. Together with the team of Bunker H and interested people, we started to develop a visionary usage concept and numerous project ideas that promote culture, community, creativity and diversity. These range from studios and atelier spaces, to an underground concert hall, a sustainable movie theater, to community events and experimental exhibition concepts.
Visit our website to learn more about the project.