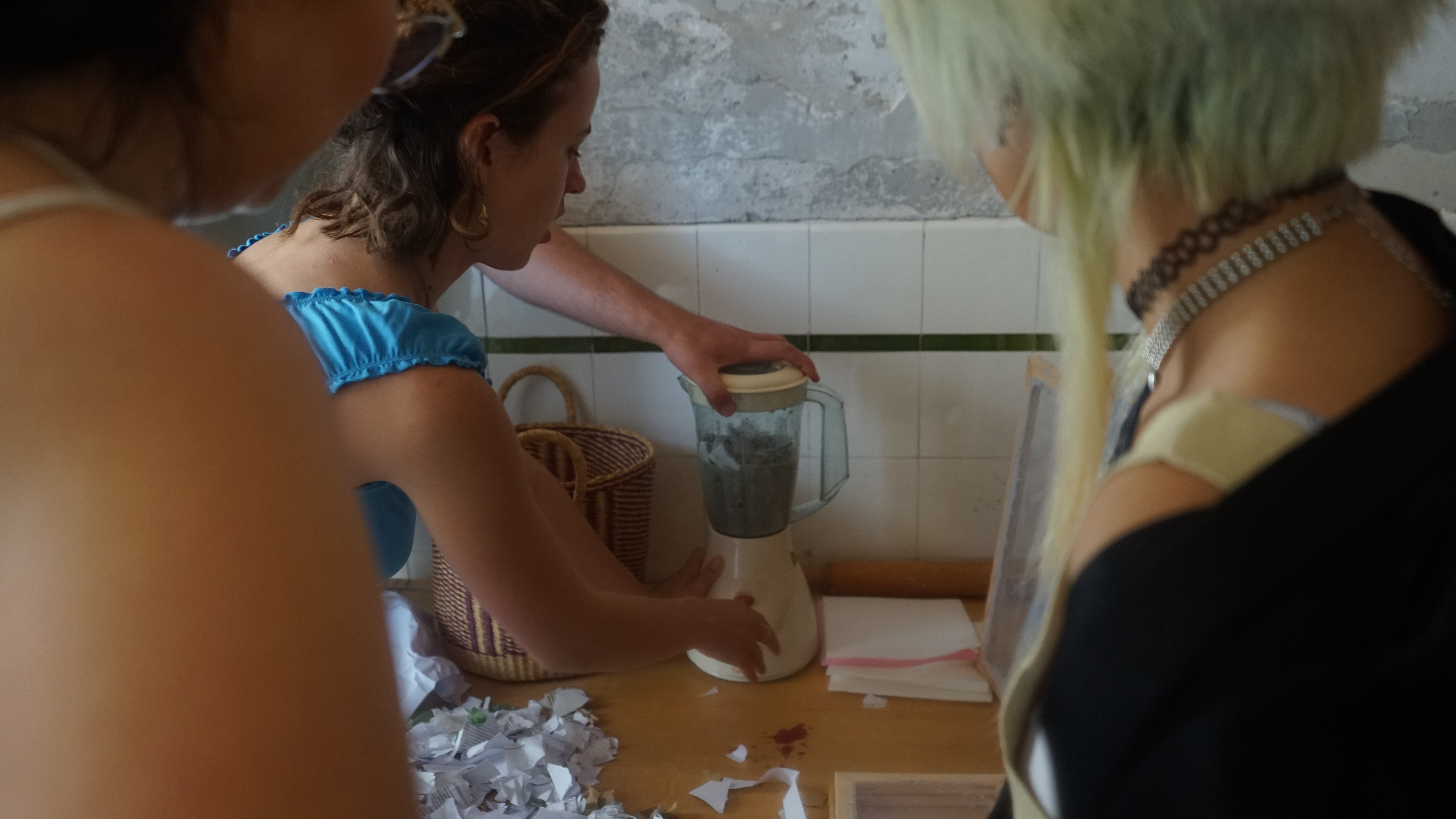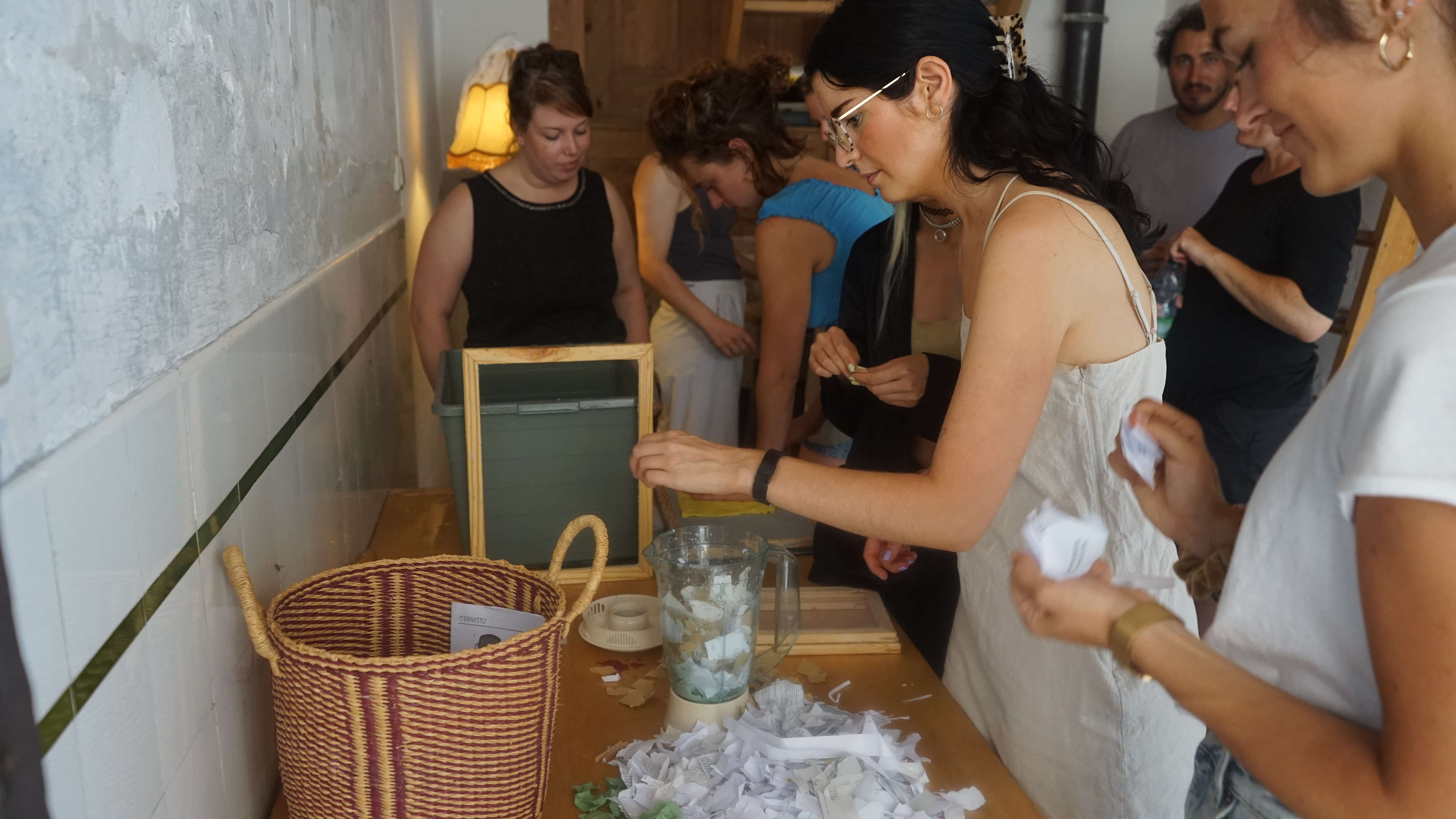 Workshop series at the Luett atelier in Leutzsch (Leipzig) around the topics paper & printing, organized by Tom Semmelroth and me.
The aim of the workshops was to encounter the neighborhood throughout different workshops in order to create a final exhibition at the 'Lindenow Kunstraumfesstival 2022' with the results.
>> Update will follow soon!