Illustration & Workshop design for Warbede 
Frauennotrufe e.V., a non-profit association that deals with topics related to sexualised violence against women. 
During the whole process I collaborated with Alina Siebert, who was responsible of redesigning the corporate identity for Warbede.
​​​​​​​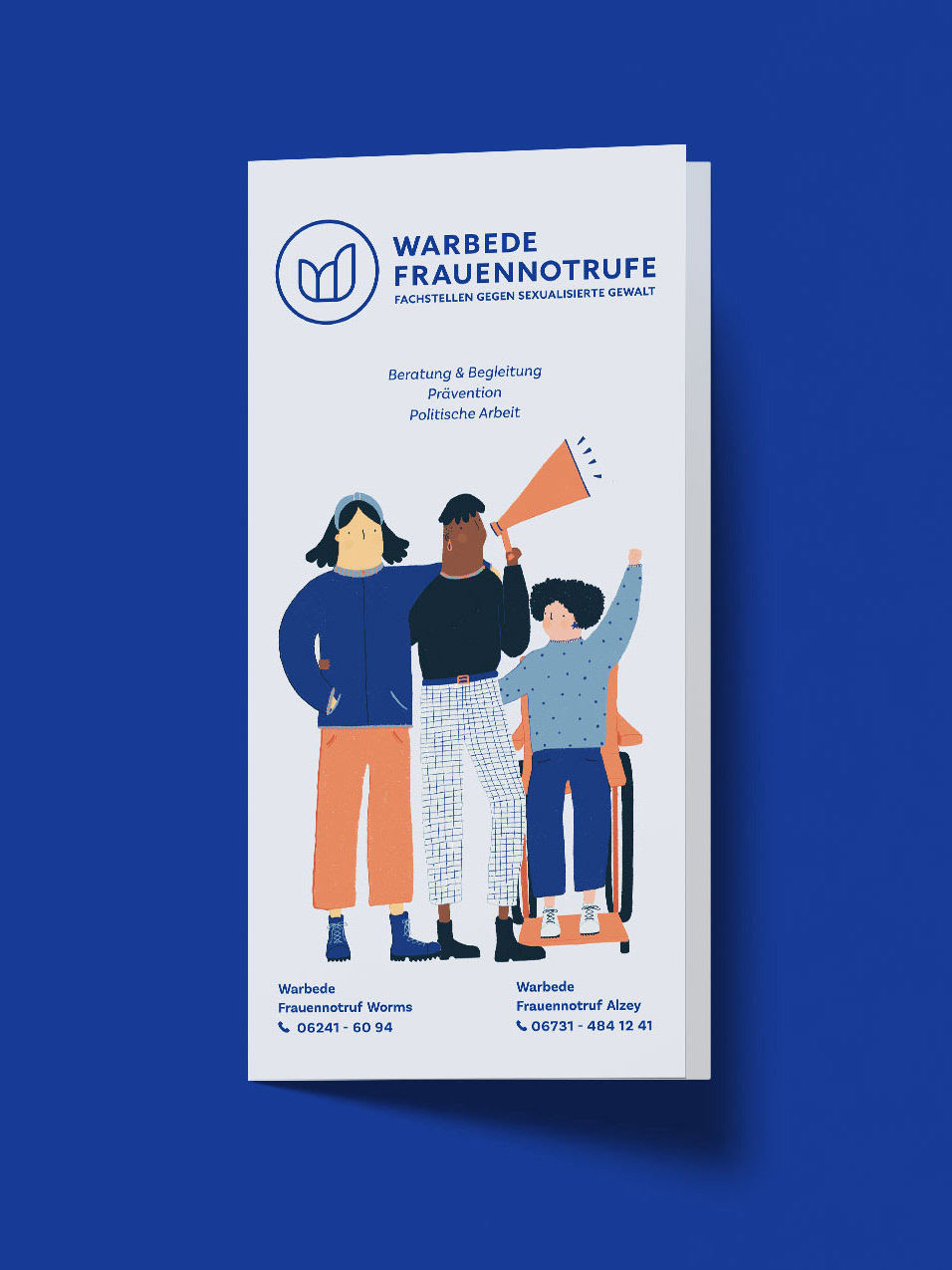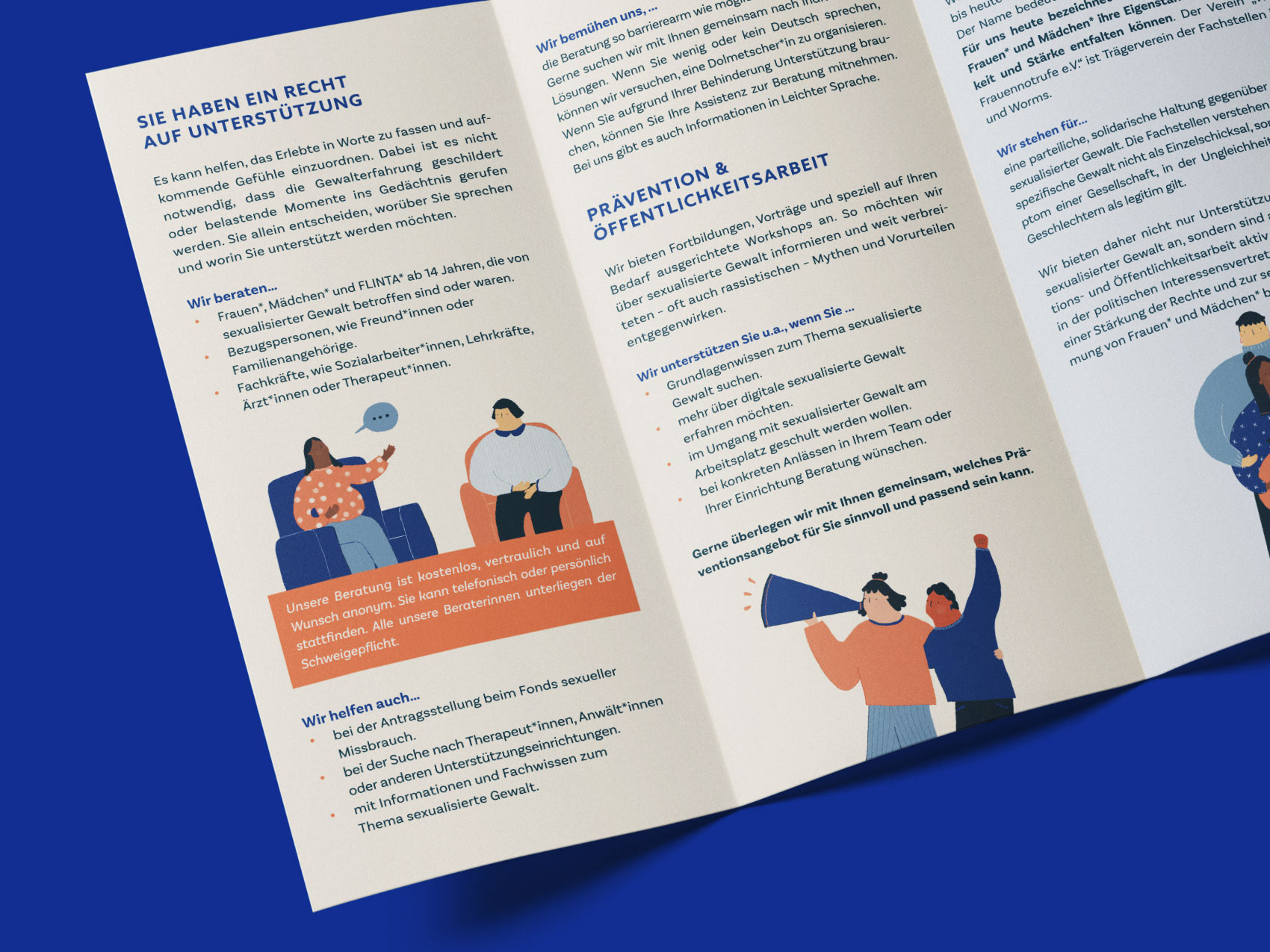 The new identity avoids the stereotypical representation of women as victims and helps to transport the highly sensitive content more easily, to strengthen the self-determination of those affected. 
My task here was to depict the context around 'sexualized violence' in a visual way, without using  photos. Therefore I created a series of illustrations in the colors of the visual identity.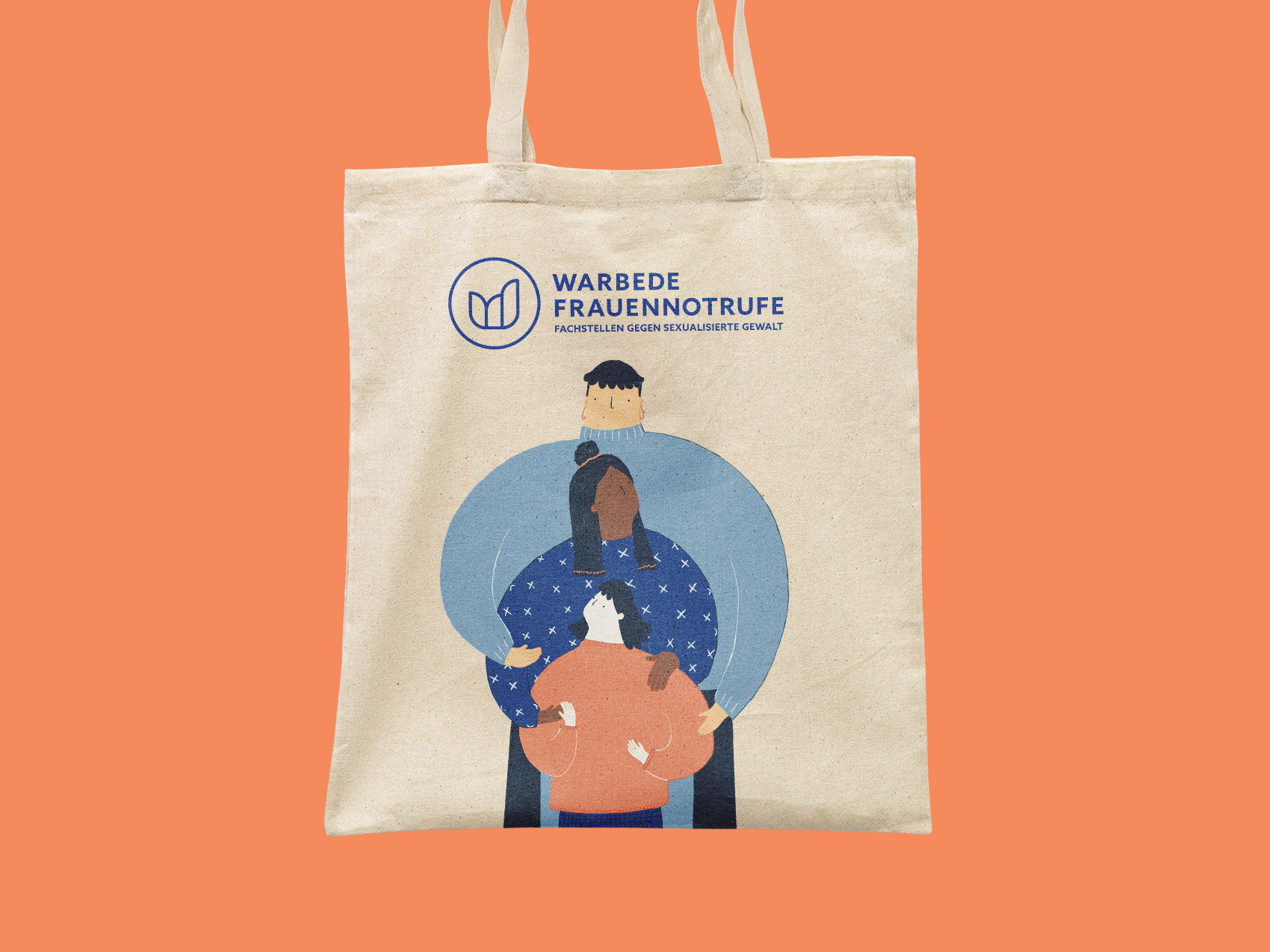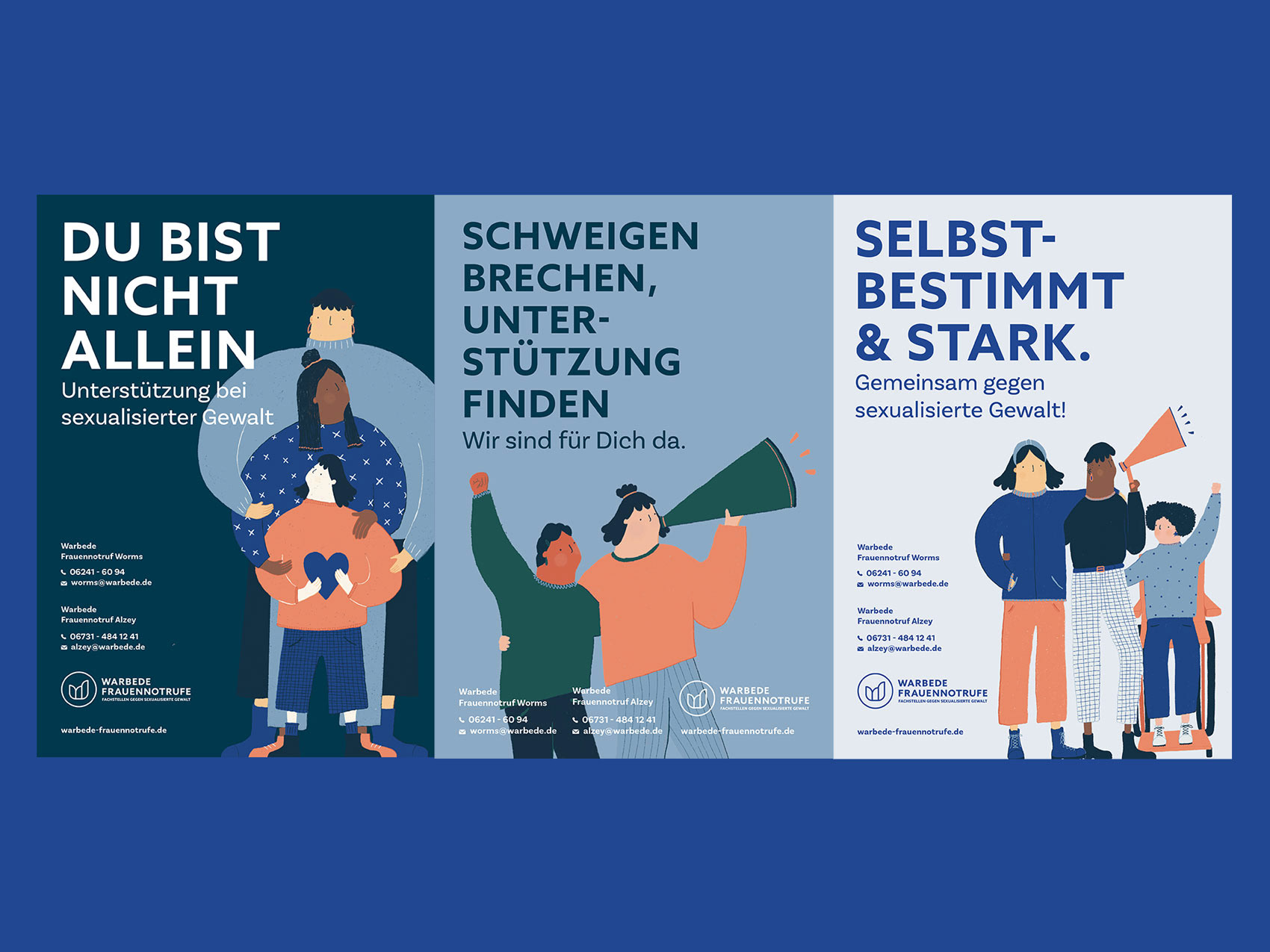 After creating the visual identity as well as various print media, we went on to the digital sphere and designed two consecutive  workshops for Warbede in order to create a long-term social-media strategy for them and introduce them to techniques and tools they would use on social media.