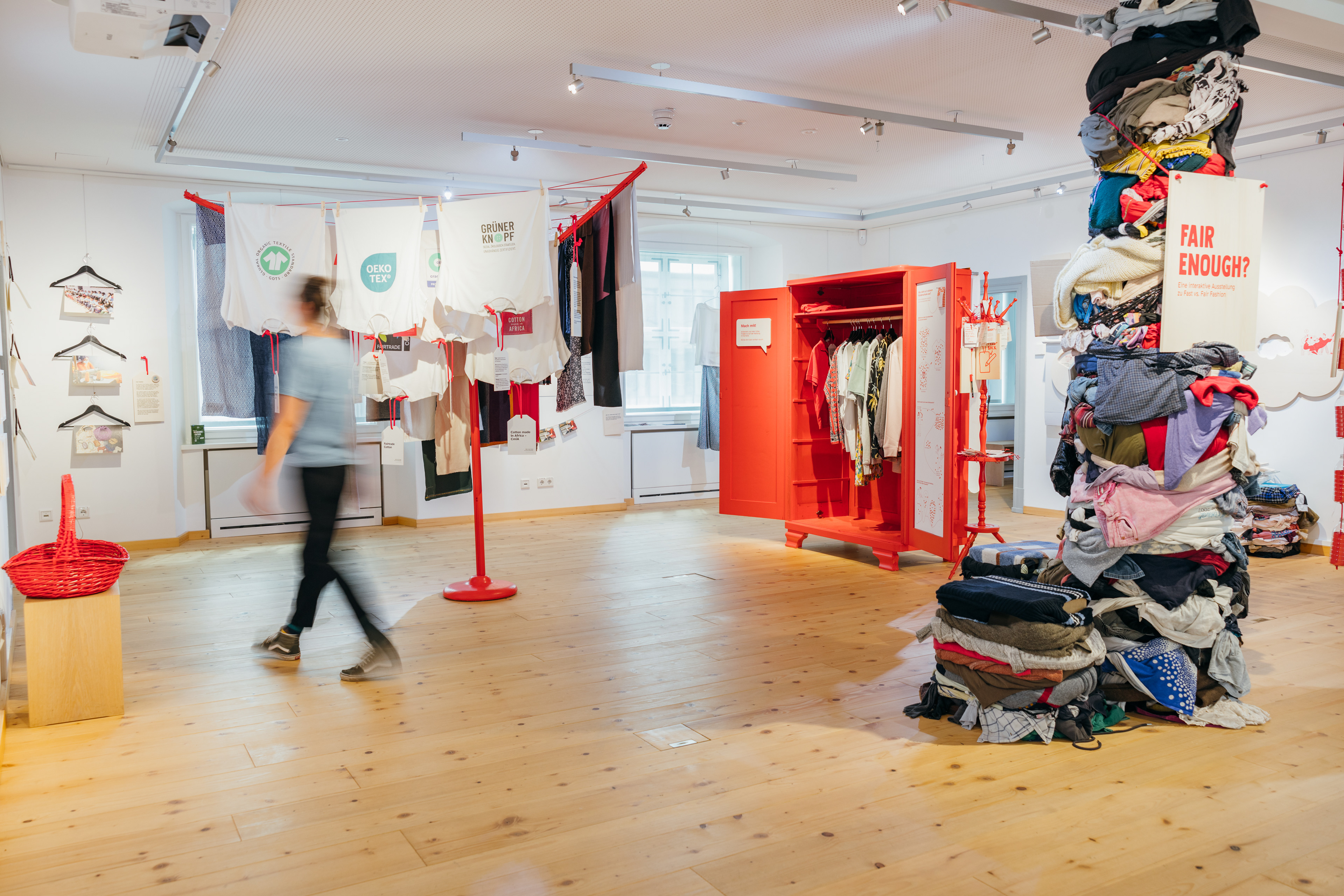 An interactive exhibition about fast vs. fair fashion at the Kempten-Museum in Allgäu.
Me working as Illustrator and graphic designer for Studio Leeflang who was responsible for the exhibition design. During the whole process we collaborated with AllgäuGoesFairFashion, dezent clothing, Stadelmann Natur as well as Weltläden Buchloe, Füssen, Kempten and Oberallgäu, who were mostly responsible for the exhibition content.
.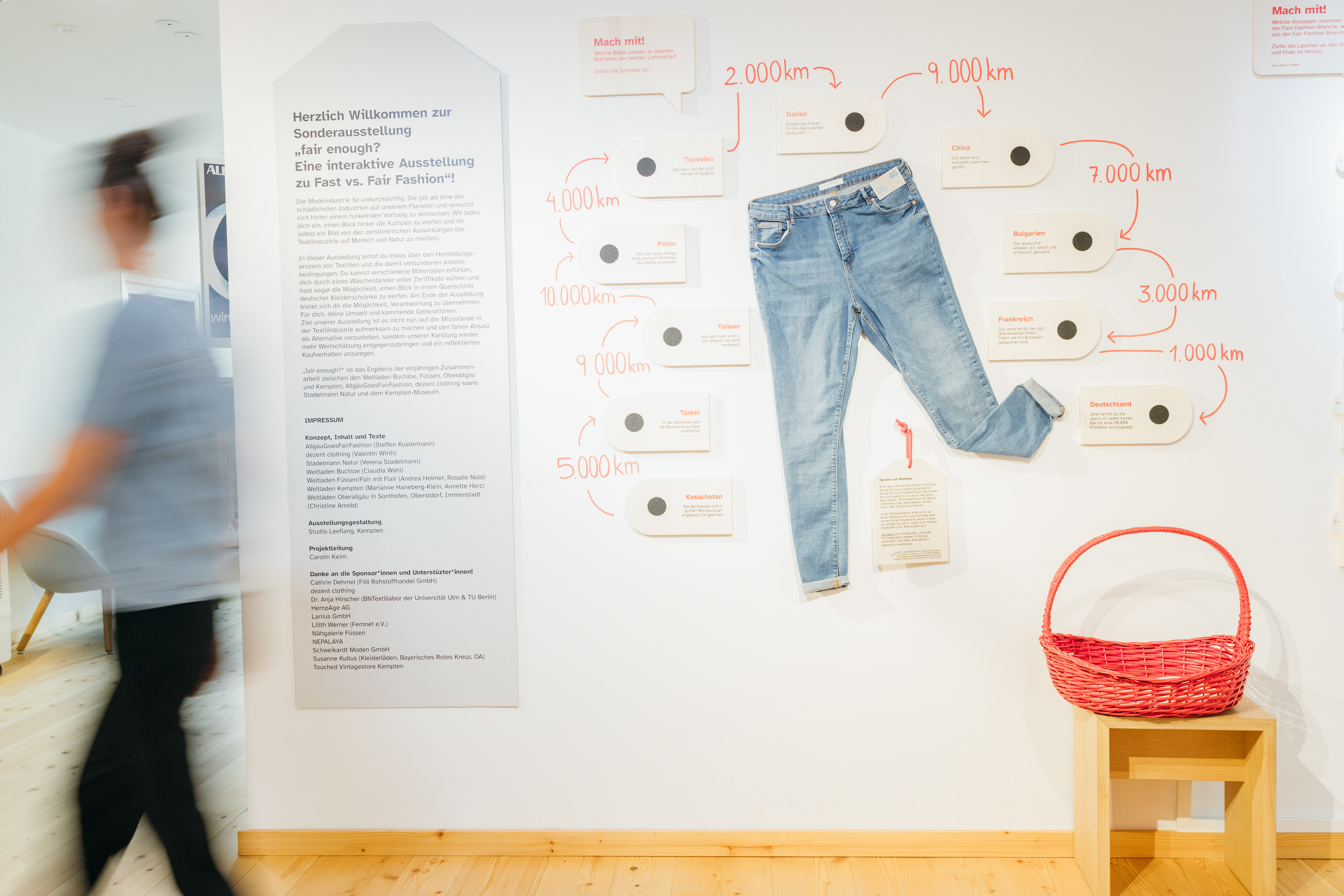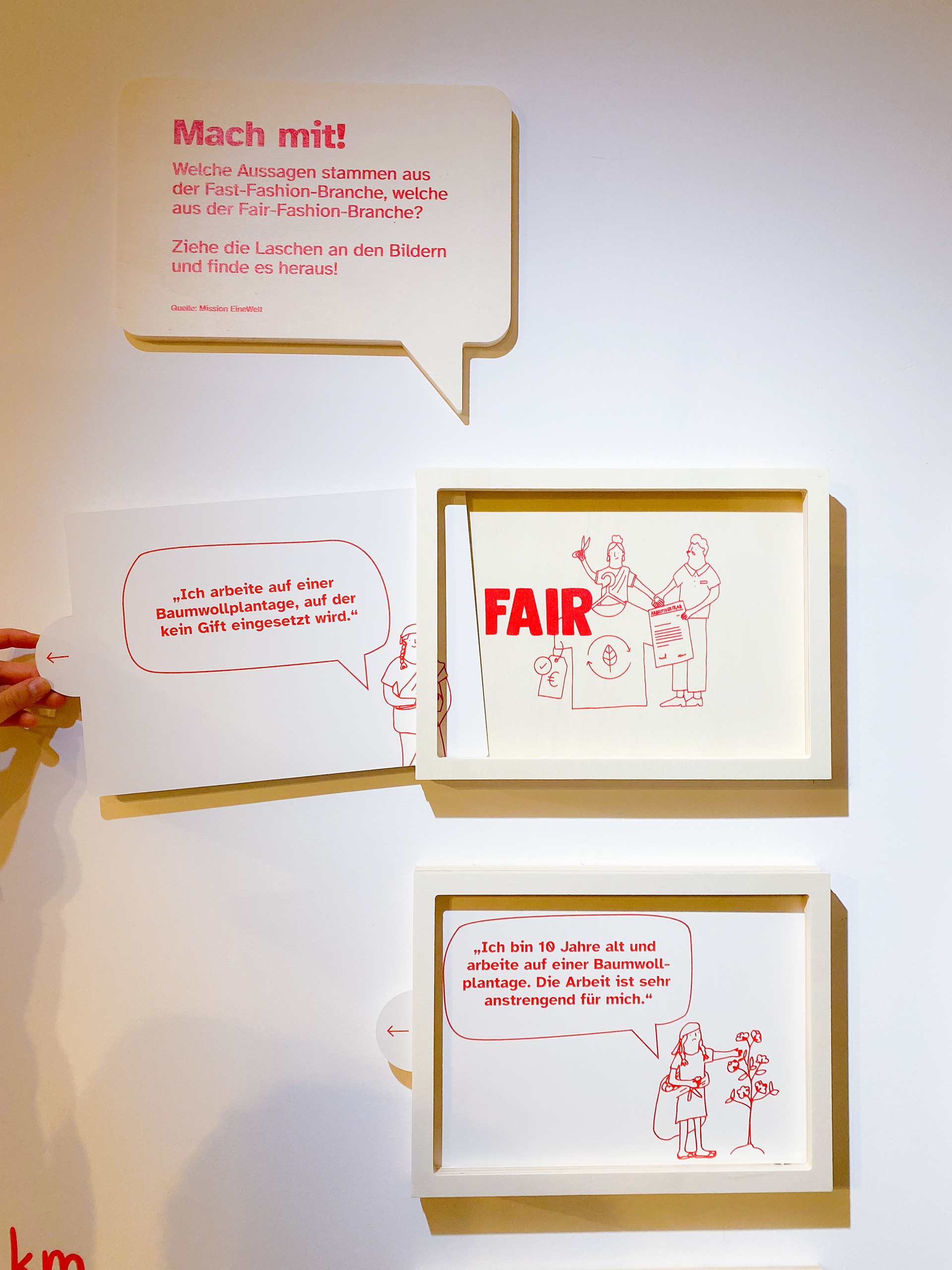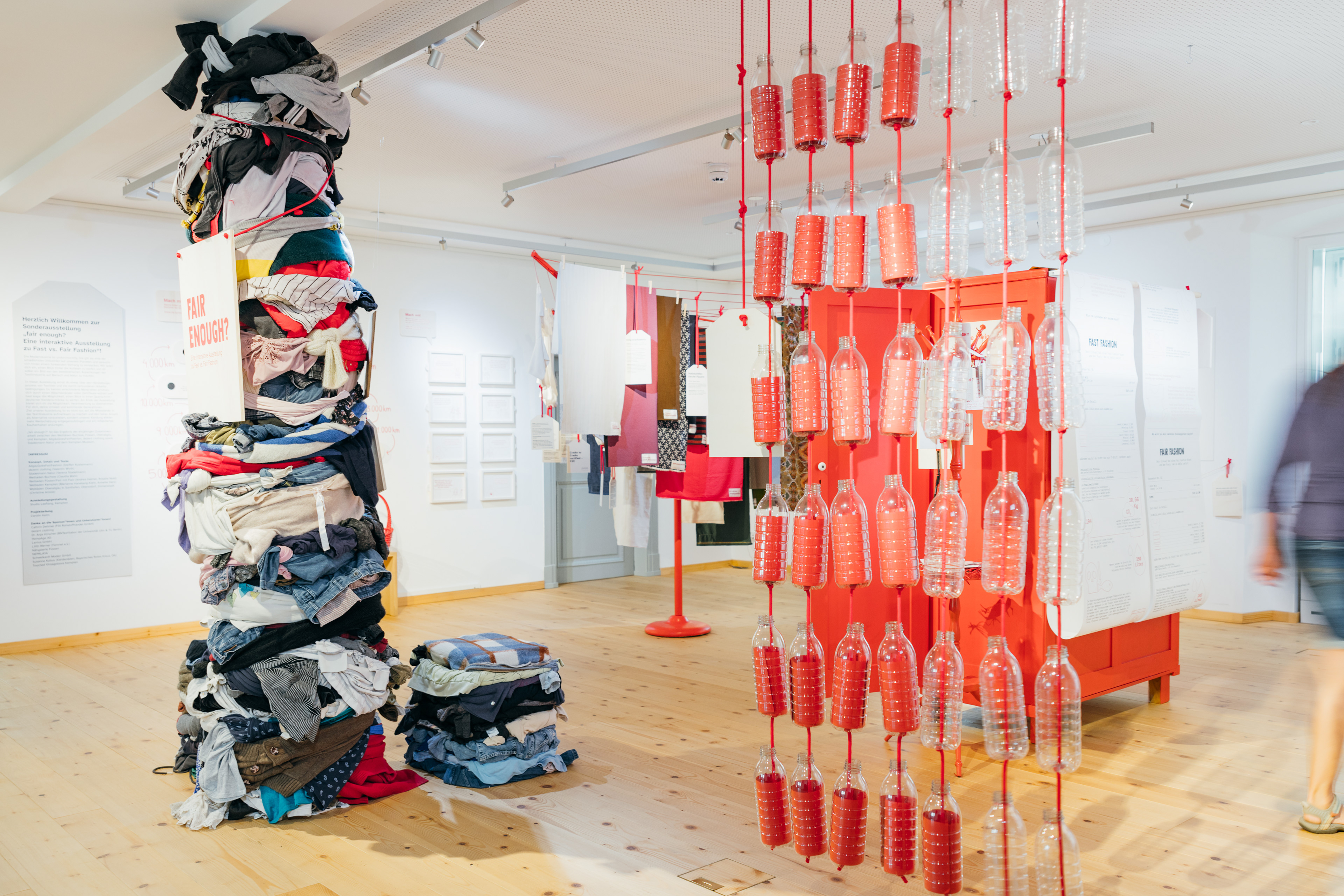 The fashion industry is considered to be one of the most harmful industries in the world. The exhibition "fair enough?" draws attention to the destructive effects of the textile industry on people and the environment and shows which personal decisions can counteract this in a positive way. 
The aim of the exhibition was to not only to draw attention to the grievances in the textile industry, but to increase the appreciation of our clothes and to encourage a reflective buying behavior. The whole exhibition is created with sustainable materials and uses the concept of circular design.
Illustrations and graphics by me. Photos by Patrick Dunst for Studio Leeflang.